What Should Have a Good But Cheap Gaming Chair?
These times a lot of gamers actually work as a gamer. This is why they need the best keyboards, mouses, gaming chairs to play – they want to be the best.
But a lot of people don't really need that expensive things. Many more gamers just do it for fun and they are looking for cheap gaming chair to play with comfort. That's why I created this quick guide. You will find here most important features of good gaming chair which also will be quite cheap.
In this article I will focus on inexpensive gaming chairs for PC, so you won't find here rocker gaming chairs. Maybe next time I will describe them.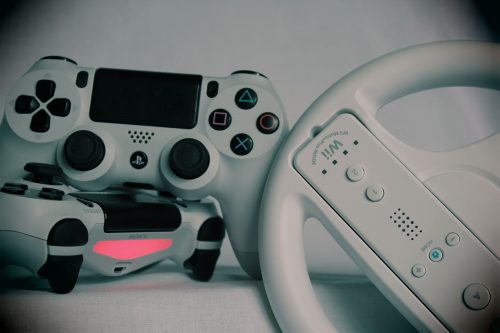 Neck and lumbar pillow
For me, this is most important feature of good chair for gaming. It's not coincidence that all DXRacer or AKRacing chair have pillow for neck and lumbar. When you play it's easy to forgot about proper ergonomic of body. Thanks to this pillows you will be much safer and your body will be in natural position.
Ergonomic shapeErgonomic shape is base of every chair. When you are looking for good and cheap chair for PC take a look on the shape of the backseat of the chair. You will probably recognize without any problems if it's good or bad (should has nice profiled shape).
Adjustable arm restsAdjustable arm rests are very important because thanks to them your shoulders are relaxed. Very often desks have different height and if you have arms which you can adjust then you're the winner (or actually your shoulders are).
Adjustable height
It's pretty obvious but I had to mention about it. Every good chair for play or work should have adjustable height.
Quality of material
Cheaper gaming chairs could have a little worst materials but it's still important to have a chair with good, quality elements. PU leather is fine but also check material of wheels, armrests etc.
Best Cheap Gaming Chair  – This Is My Favorite
When a lot of people think about gaming chair they think about DXRacer chair. It's normal because this is probably most popular company which produce gaming chairs. That's why my favorite affordable gaming chair is Merax Gaming Chair!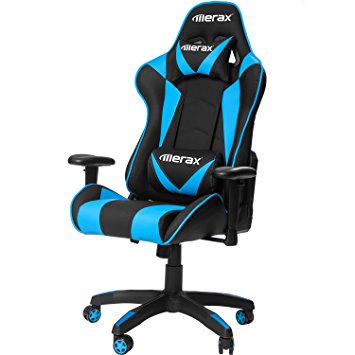 This chair is very close to DXRacer, even in design. It has pillows for both neck and lumbar, adjustable armrests and quality materials. Of course you can't expect the same quality as DXRacer but if your budget is limited this is perfect option for you.
Merax gaming chair has all necessary features which I described above. But if you maybe want something different remember about all these things.
Hope this article will help you and speak to you soon with Rocker gaming chairs!