How much does a gaming chair cost?
When people are looking for a new gaming chair they often don't know how much they should pay for it. In this article I will show you examples of good cheap gaming chairs but also these more expensive ones.
Good chair for gamers doesn't have to look like racing seat. There's many good office chairs with great ergonomic shape which support your lumbar and neck. I know that. But probably you already know that you'd prefer "real" gaming chair so I will focus only on them.
#1 Homall Gaming Chair – Under $100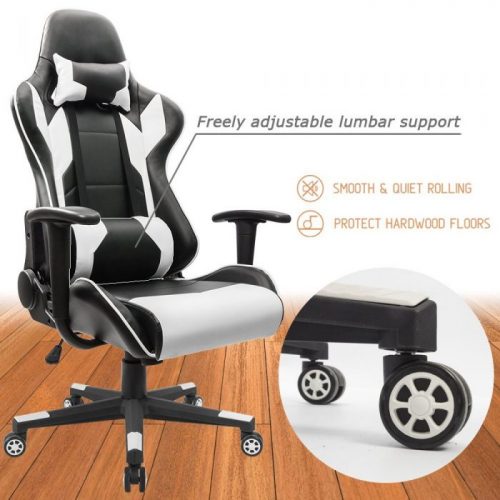 Homall Chair is one of cheap gaming chairs which are both budget and has all necessary features like lumbar and neck support, 360 degree swivel and much more.
Chair has multi-direction wheels which move smoothly on your floor. It has also quite solid base. Leather material could be better but for this price you can't expect too much.
#2 X-Rocker 5125401 – Price Range: $100-$200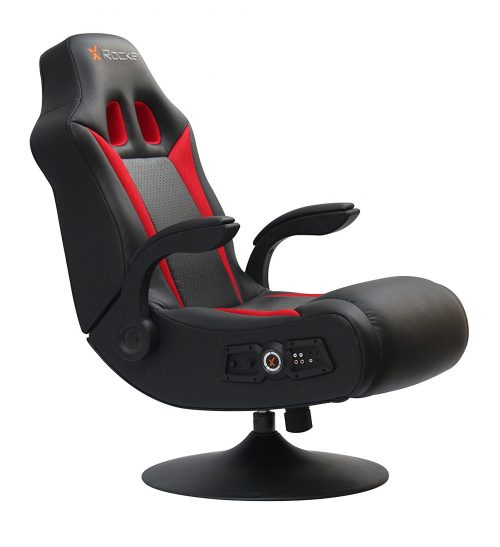 This XRocker gaming chair is for people who like to play on consoles like Playstation 4 or Xbox One. Rocker chairs has 2.0 speakers with subwoofer which change your gaming sessions to amazing experience.
Chair has ergonomic shape and 360 swivel pedestal. You can connect it with your console without any problems. Price is average, under $200.
#3 DXRacer Racing Series – Over $300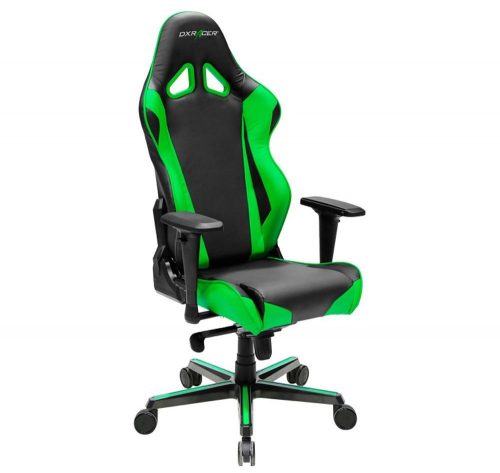 DXRacer is probably most popular brand in gaming chairs world. Price of their chairs starts from $200 and most expensive models are even $400 worth. In this example you can see Racing Series which is designed for average body people.
Price of any DXRacer model is based mainly on size – heavier people need sturdier base and better wheels. Also height and size of chair is bigger in more expensive chairs (like for example DXRacer Tank Series). Compared with first chair DXRacer has adjustable armrests, better and more solid base and better ratings among gamers.
---
As you can see there's many good chairs – both budget gaming chairs and these more expensive. Price range is very wide – from $100 to even $500 or $800 for chair (Vertagear brand have chairs which are even over $800!). It's up to you which one you will buy and of course which budget you have.